"Menon Cemetery Headstone – Granite Headstone Cemetery Memorial"
Lilydale Cemetery.
HT 939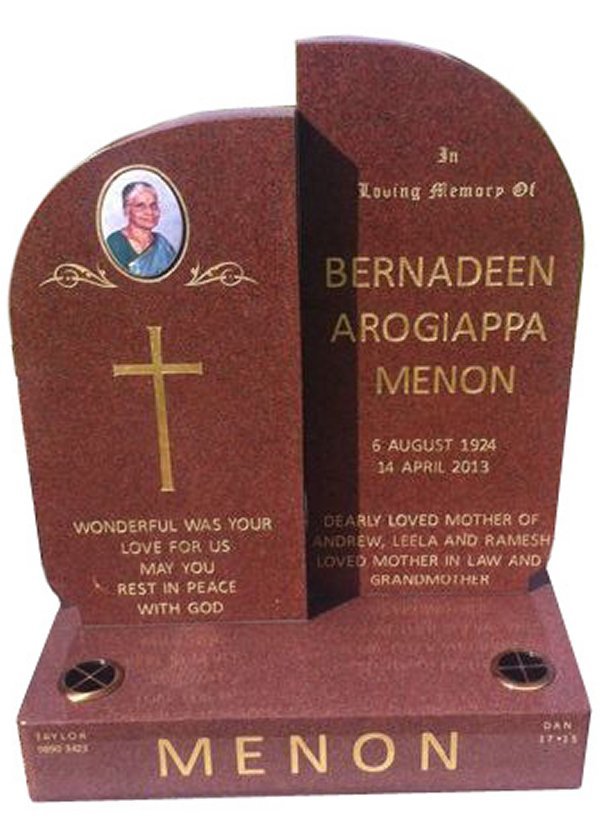 View this image on Instagram
An all polished base and headstone monument in Sentinel Red Indian Granite, with a photo of the dearly departed reproduced on Italian Ceramic. This cemetery monument headstone has been hand made and crafted in our premises at Box Hill for Bernadeen Arogiappa Menon and is installed at the Lawn section, of the D A N area at the Lilydale Memorial Park.
Using only quality Indian granite, directly imported from our exclusive supplier, the above granite headstone has been hand crafted by skilled stone masons and erected upon a concrete beam foundation.