"Wong Cemetery Memorial – Granite Headstone"
Lilydale Memorial Park – DAN 18.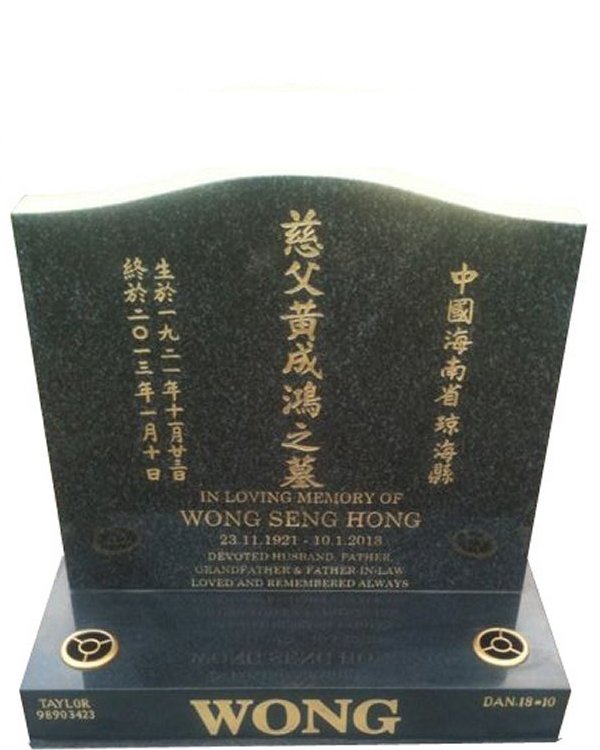 All polished granite headstone cemetery memorial created in Regal Black (Light) Indian Granite for for Seng Hong Wong of the Chinese Community at DAN 18 – Beam 18 – 10, of the Lilydale Memorial Park.
Using only quality Indian granite, directly imported from our exclusive supplier, the above granite headstone has been hand crafted by skilled stone masons with gold inscriptions and sunken flower vases on the base.
Click Here to see more monuments of members the Australian Chinese community, created by us and erected at various Victorian Cemeteries