"Krusec Cemetery Memorial – Full Monument"
Springvale Botanical Cemetery – Maples.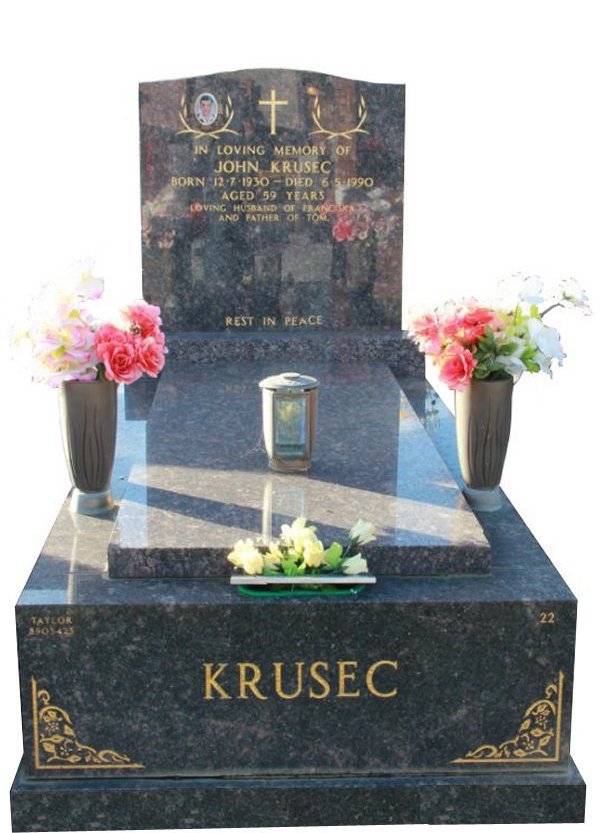 All polished full monument granite memorial and monument headstone created in Sapphire Brown Indian Granite for John Krusec of the Croatian Community in the Maples section Row V, Grave 22, of the Springvale Botanical Cemetery.
Using only quality Indian granite, directly imported from our exclusive supplier, the above full monument has been hand crafted by skilled stone masons.
Click Here to see more monuments of members of the Australian Croatian community, created by us and erected at the Springvale Cemetery