"Chin Cemetery Memorial – Full Monument"
Box Hill Cemetery – General NS.
Direct import from our exclusive supplier.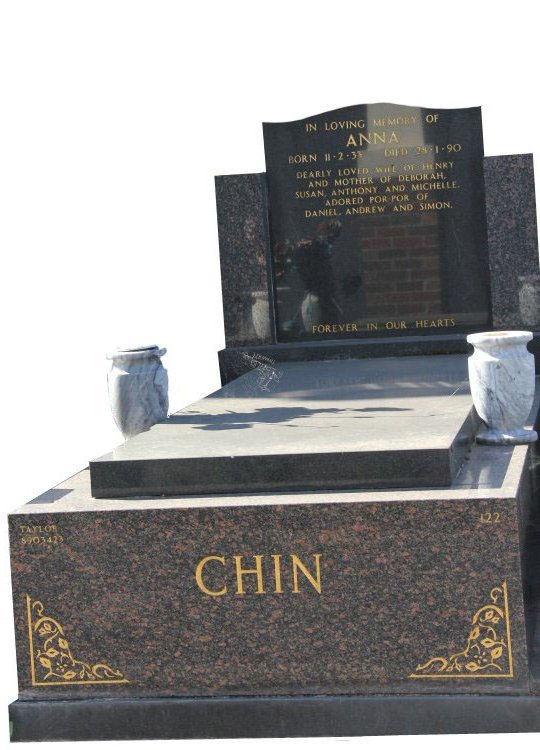 All polished gravestone and monument headstone in Maple Red and Royal Black Indian Granites for Anna Yat Ping Chin of the Chinese Community, at General NS Section, Grave 0122, of the Box Hill Cemetery.
Click Here to see more monuments of members the Australian Chinese community, created by us and erected at various Victorian Cemeteries