"Pereira Memorial Headstone – Full Monument"
Springvale Botanical Cemetery.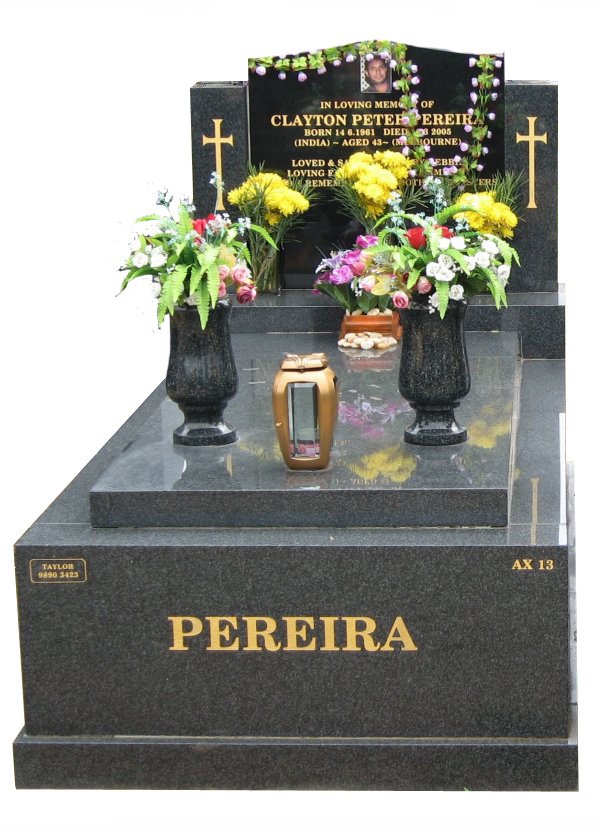 Fully polished memorial headstone over full monument created in Regal Black (Dark) and Royal Black Indian Granite for Clayton Creswell Pereira of the Anglo-Indian community and installed at the Birches, Row AX, Grave 13, of the Springvale Botanical cemetery.
Using only quality Indian granite, directly imported from our exclusive supplier, the above full monument gravestone memorial has been hand crafted by skilled stone masons with a photo of the dearly departed reproduced on Italian Ceramic, accompanied by gold inscriptions.
The accessories to this monument are tastefully designed Regal Black (Dark) granite vases, and a bronze candle box.
Click Here to see more monuments of loved ones from the Australian Anglo-Indian community, created by us and erected at the Springvale Cemetery